We all have a hand in shaping this world of ours, one bite at a time. But making better choices about the food that fuels us doesn't have to be as complicated as moving to a farm and raising chickens. It can be as simple as replacing a grocery run with a visit to our makers, bakers, and growers to see and savour what they do best. Whether you're in the market for a treat, a feast, or gathering goods to challenge your chops in the kitchen, we're here advocating for progress—not perfection. We want to help balance the go-go-go with taking it slow. Believing that small choices make a big difference is what got us here, seeing how many of you believe the same is what keeps us here and helps us grow. We are what you eat. Dig In.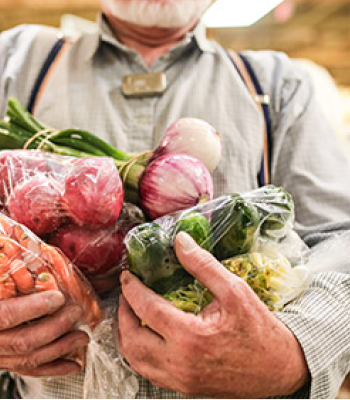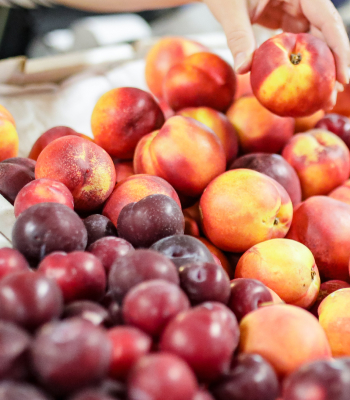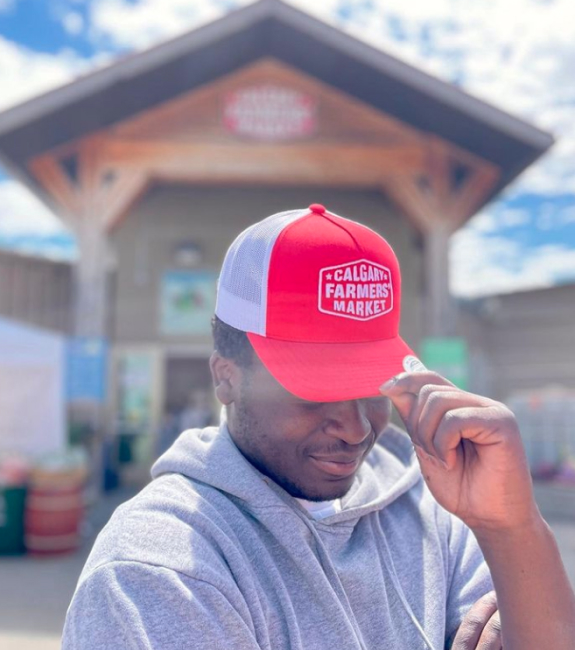 Why we proudly support local.
Our mission is to support the progress and growth of small local business. When they thrive, it invigorates our local economy and creates a more diverse and vibrant city for us all. Many smaller local vendors don't have the resources to lease large spaces or compete against big box stores on their own. We are proud to have built a community of like-minded small businesses that gain stability and success seeing new customers every week.
The Calgary Farmers' Market is an Alberta Approved Farmer's Market. This means we strictly follow the 80/20 rule, where a minimum of 80% of our vendors need to "make it, bake it or grow it." This makes a huge difference in assuring that our Market caters to vendors who are producing products locally. The goal behind the Alberta Approved Farmer's Market Association is to strengthen and support Alberta growers and to foster the development of Alberta products.