Inspired by a love of traditional, soft pretzels like the kind you find in Germany, Twisted hand rolls their pretzels fresh for each Market day. Whether you're looking for a sweet treat like Nutella or a savoury snack like sesame seed, Twisted serves it all.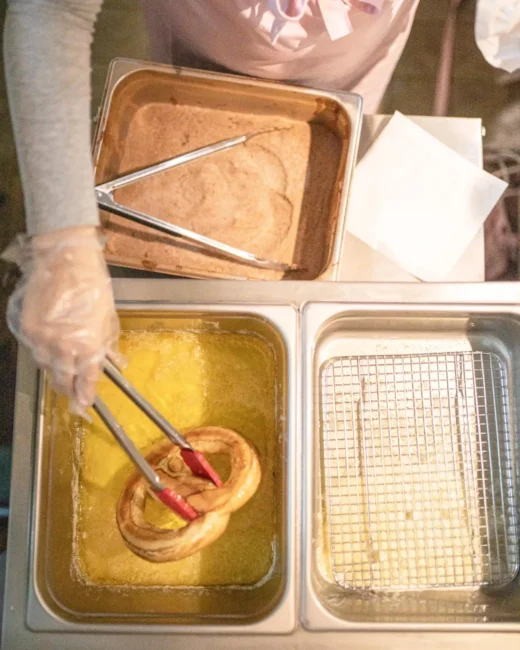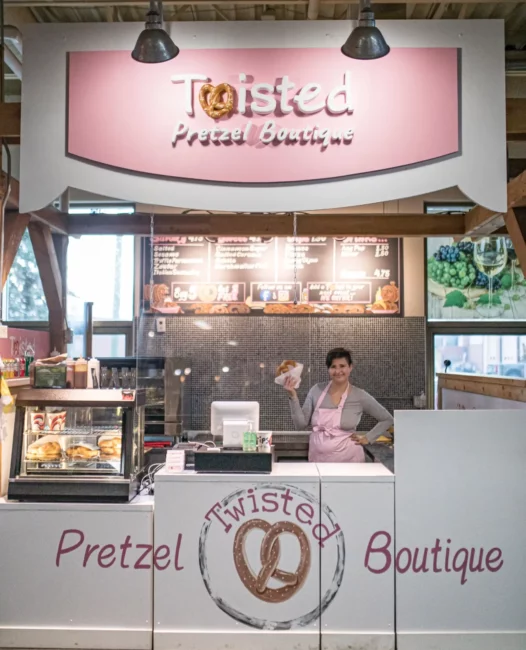 Twisted Pretzel Boutique is adding an extra twist to their doughy delights with unique flavours you can only find at the Market – Za'atar, Truffle Parmasan, and Marshmallow Fluff are just a couple takes on this bendy bite.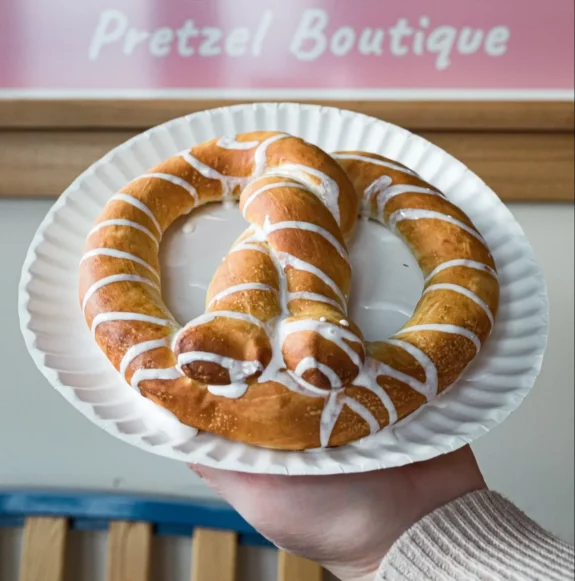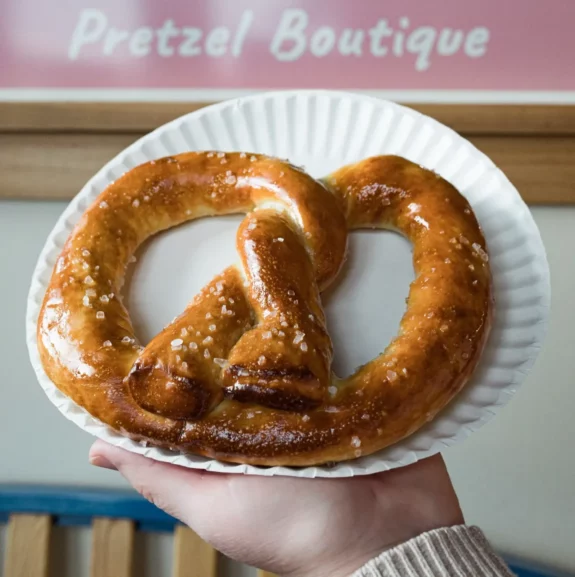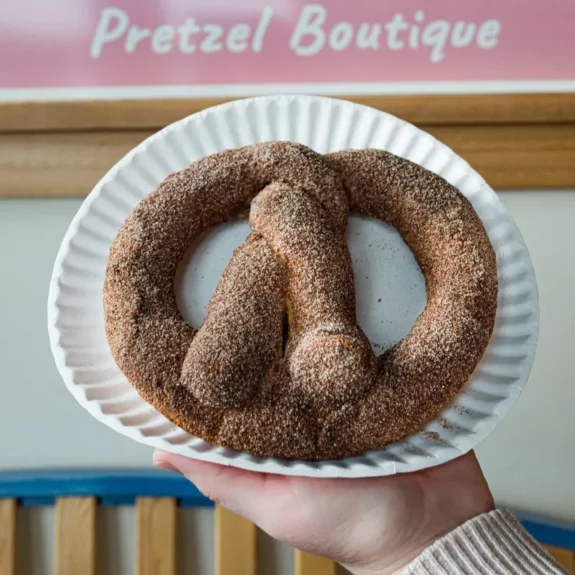 Try any savoury selection with the pizza dip. Its tomato tang is a perfect match for the pillowy pretzel.