Sue and Steve Haberl founded Puzzles & More in 2002 and joined the Calgary Farmers' Market in 2006. They are a family-oriented business with a focus on family-friendly fun and educational games. Find jigsaw puzzles, card games, and unique gifts for the puzzler in your life.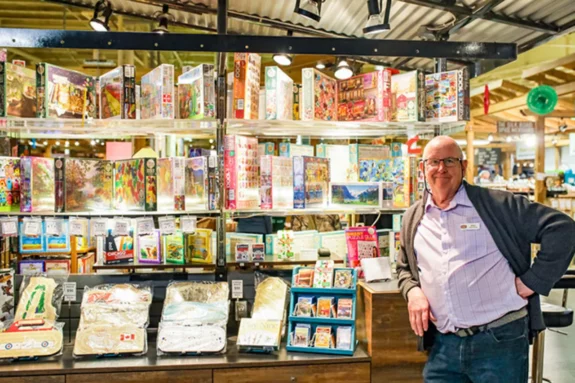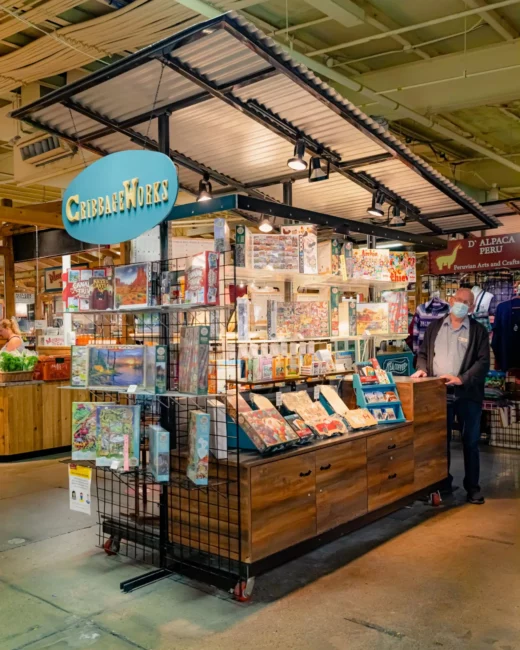 In addition to their own handcrafted games, they carry a variety of other quality games and puzzles for all ages, with pre-schooler friendly games and classic 1000-piece puzzles. Puzzles & More offers a "Trade-in" program where they will buy back gently handled puzzles and re-furbish them to offer at a lower price. You can also find puzzle mats, puzzle framing, steel crib pegs, CrossCrib, Chicago Crib, Scopa, and themed playing cards.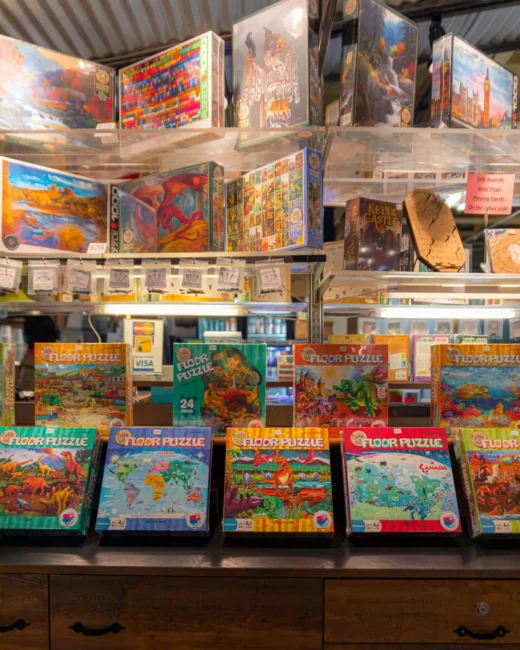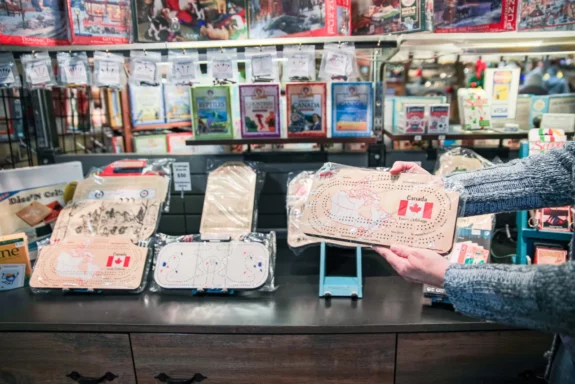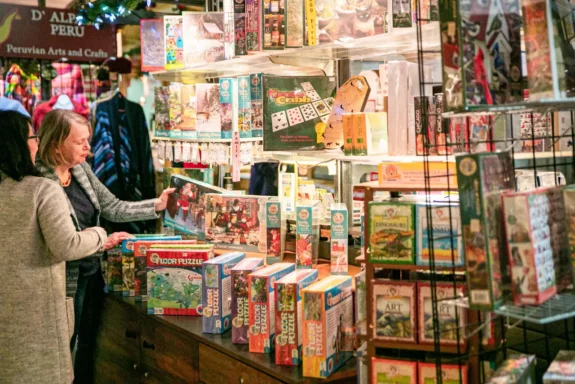 Check out their special "Family" puzzles—three different size pieces in the same puzzle so family members of all ages can work on together on the same puzzle.