Missing Link
Extraordinary
Sausage
Missing Link Extraordinary Sausage is a family-owned and operated local business specializing in chicken sausage. Their sausage is made right here in the Market using fresh ground chicken with zero preservatives and no fillers. And since they don't cure their meats, there are no added nitrites or nitrates. When you pick up some sausage from Missing Link, you can be confident you'll be able to read and pronounce every ingredient on the label.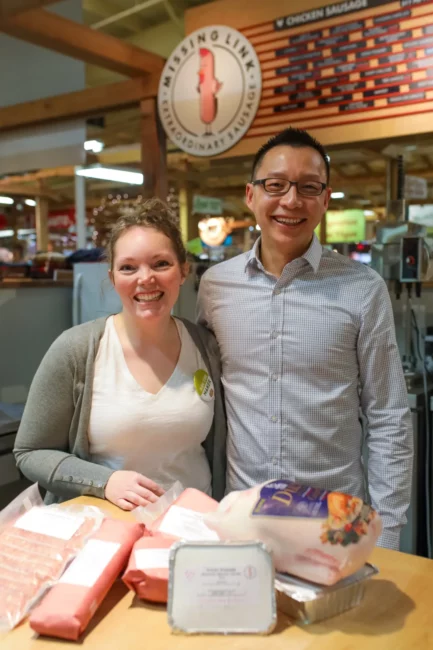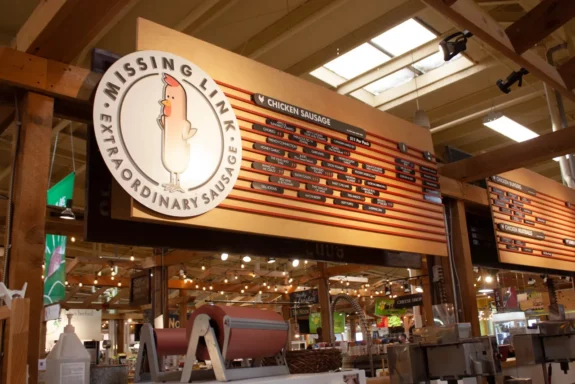 Missing Link offers over 50 different flavours of chicken sausage, including apple & sundried tomato, fig & fennel, and saskatoon berry wild mushroom. If you like that, you'll also love the variety of chicken burgers, chicken meatballs, breakfast sausage and breakfast patties. Most of the available flavours are gluten-free and dairy-free for those with dietary restrictions. They also offer a number of duck, rabbit, and lamb cuts, including lamb sausages, lamb burgers, and lamb meatballs.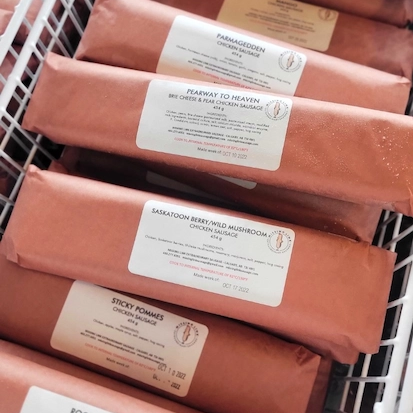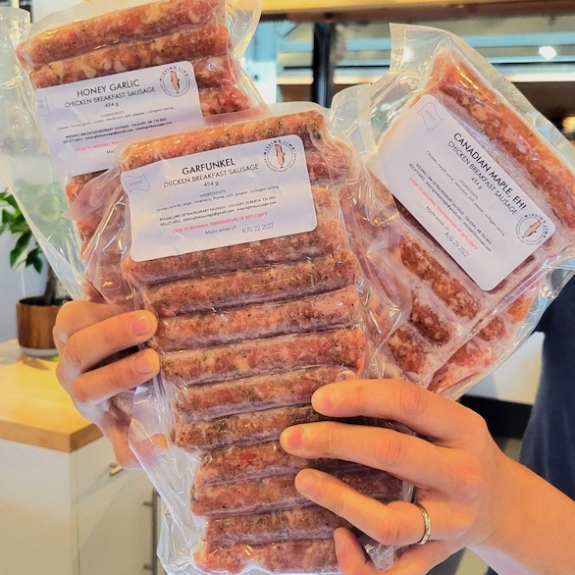 CHICKEN BURGERS & PATTIES
You gotta try their most popular flavour of chicken sausage—the Canadian Maple Eh? . Made with 100% pure Canadian Maple Syrup, these sausages can be enjoyed at breakfast, lunch or dinner.