Margarita's Dishes is a family business operated by Margarita and her son Danny. Margarita immigrated to Canada from Ukraine and opened her first restaurant in the 1980s offering authentic cultural cuisine. As a member of the Calgary Farmers' Market, she was joined by her son Danny who had experience opening five restaurants in New York. Together, they form the perfect team serving old-world dishes with modern attention to detail and customer service.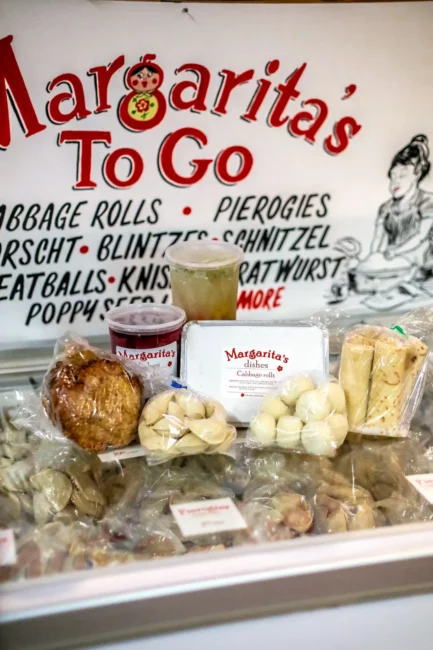 At Margarita's To-Go, you'll find the same delicious menu items as Margarita's Dishes in a more bulk-packaged, frozen format. Take home some beef and rice filled cabbage rolls, borscht, pierogis, and blintz. Don't forget Margarita's schnitzel, bratwurst, and knishes for your next dinner party!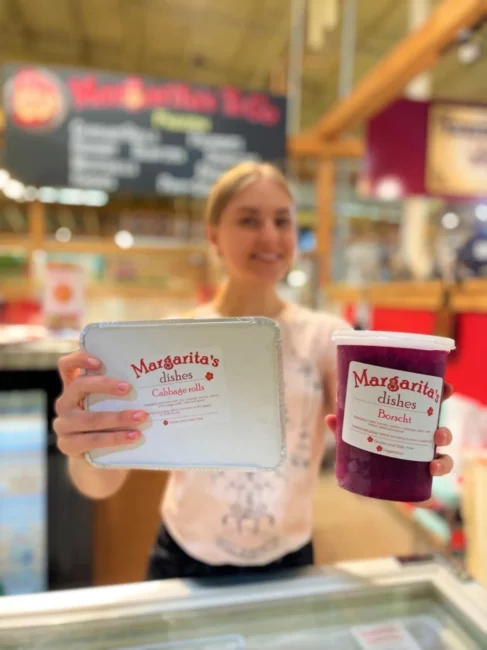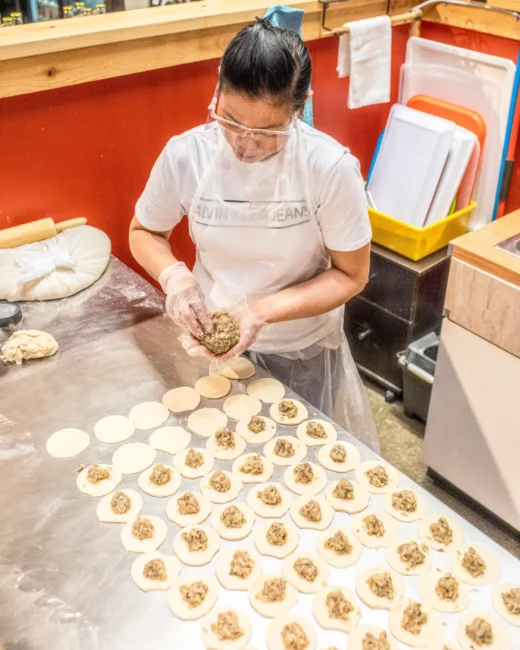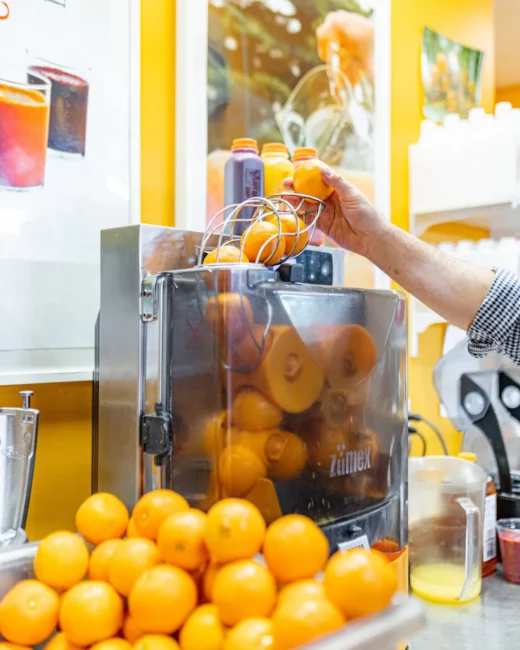 The frozen borscht should be a staple in your home – sweet and earthy, filled with hearty vegetables and made with love. It's perfect on a cold day to warm you up from the inside out!